Bigger Better Braver is a proven, step-by-step guide for uncovering and putting into action the vision we each have in our hearts to live the life we are meant to lead. Provided with clarity and enhanced with inspirational client and personal stories, it shows readers how to get unstuck from old ways of behaving and take bold steps toward something new and larger in their lives.
Foreword Reviews Finalist 2020. Chanticleer Semi-finalist 2020. (Winners announced Summer 2021)
More info →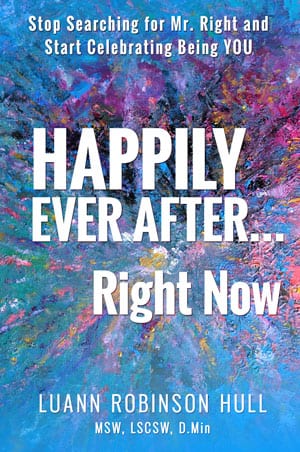 This breakthrough book cracks the code to relationship challenges and shows women how to unravel the patterns that have kept them from living their best life, whether or not they are in a committed relationship.
Book Excellence Award Winner 2020.
More info →
Luann Robinson Hull is a combination of Steven Pinker and Brené Brown, and uses evolutionary biology, brain science and spiritual wisdom to neutralize triggers to the damaging memories that keep us from true happiness. Her own journey through a dysfunctional, toxic relationship provides the framework to show the path to a compassionate, creative, and happier life.
More info →