5 Stars for Teri Rider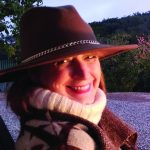 Teri is a "hybrid" editor which means in my case a Coach of many colors within the sphere of self-publishing. She guided and critiqued me "gently" through not only the writing of my 1st children's book, but understood the complexity of the graphics, the layout, and all the details that matter in the publishing process. Most importantly she is knowledgeable of the industry standards which are highly technical.
Teri did all this with extreme professionalism, as she never forgot "my" writers voice—always listening to me and understanding my goals. Thank you, Teri, for being the consummate master in this highly competitive industry.
Ann Coffee
The Story of Sir Jonathan Creepy Mouse
Incredible depth and breadth of publishing skills
When I became pregnant with my first book and started my search for someone to help me deliver it, I was surprised to discover how difficult that search could be. There were several false starts but finally I wound up meeting with Teri Rider.
After fewer than 15 minutes of conversation with her, I knew she was the one I would work with—and I continue to do so. We're just now finishing up book #3 with my fourth chomping at the bit.
Not only is she highly skilled and experienced in her craft after 30 years of working in a broad range of publishing venues, but she is also a talented artist, able to marry creative with technical aspects of book development and production. I have been nothing but delighted and grateful for Teri's work both on my books as well as those of other authors.
Deborah Smith Parker
The garden encouraging your book to bloom
Teri has been an absolute delight to work with. Ms. Rider is professional, organized, engaging and extremely supportive. She's the garden encouraging the flower of your book to bloom. I can't wait to work with her again.
Dr. Jackie Berry, Cognitive Scientist, Fulbright Scholar, Author, Entrepreneur
I felt like a valued member of her publishing family
Hiring Teri Rider and Top Reads Publishing ranks high on the list of best business decisions I've ever made. Teri held my book and me in her capable hands from day one. I was a first-time author, virtually clueless about what to do with a completed manuscript. Today, my book is an international best seller. Teri partnered with me the entire way, impacting each part of the process with wisdom and keen strategic insight, and all the while making me feel a valued member of her publishing family. And, to top it off, she helped make the whole thing fun. Teri delivered—and then some. I can't recommend her more enthusiastically.
Nancy Pickard
Book Event Success
Everyone who walked up to the book table and picked up the book flipped it over to the back right away to get a sense of what it was about. Without exception, every one read the whole back cover. It completely held their interest. Awesome job on that!
Steve Slocum
Consummate Professional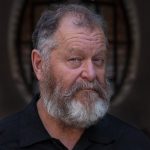 Teri Rider of Top Reads Publishing is a consummate professional.
Over a broad swath of undertakings, from graphics to branding, to book publishing, Teri Rider has an unusual dedication to excellence.
If you are looking for perfection in professional services, Teri will get you as close as humanly possible. I like to control things, and after a while, I learned to listen very closely to any guidance Teri offers.
Please feel free to contact me if you are considering working with Teri Rider.
Neal Katz
Happy to Be …
I love to refer authors to Teri Rider, CEO of Top Reads Publishing, LLC, and the designer of my multi-award-winning #1 international best-seller. Teri not only brought my design vision to life perfectly, she helped me with every other aspect of my book project. From our initial meeting to discuss my vision and strategy for becoming a published author, through selecting a print/production strategy, and a book distribution/warehousing partner, she provided guidance and moral support. She knows her stuff, and she contributes it to every project to help her client authors maximize the potential of their creative endeavors. She's a wise and talented partner, who adds a couple awards each year to her long list of successful publishing projects. You can't go wrong with Teri and Top Reads Publishing!
Valerie René Sheppard
Book publisher-extraordinaire
Teri Rider will stop at nothing, such as curve balls thrown to the publishing industry since the pandemic. Instead, in the face of adversity, she finds creative and innovative ways to not only move ahead, but to shine—regardless of any roadblocks or possible impediments. I am deeply honored to be represented by this extraordinary woman, whom I cherish as both a friend and professional.
Luann Robinson Hull, 2 time award winning author of Happily Ever After…Right Now
Luann Robinson Hull
A Dream Come True!
As I began the process of writing Monday Moments, I knew a very important part was to find a publisher that would really understand my vision. And I did, with Teri Rider of Top Reads Publishing. When we first met to discuss my book, I was immediately drawn to her sincere interest in what I wanted. My vision, my dream. Because my book is inspirational it was important to me that my voice be on every page I had written. I wanted my book to feel warm and inviting with a touch of the whimsical!  Through the months of working with Teri, she shared my vision and my excitement as each new milestone was met! That was both heartwarming and exciting to me. When the day came that Teri showed me the final draft of my book, it was everything I could have hoped for and then some. She had captured the feel and the emotion I had prayed for over the months of creating.
If you are in the process of writing a book or even in the dreaming stages, I highly recommend meeting Teri Rider. Your dreams will come true as mine have!
Ann Hales
Purr-fect Choice
When I first decided to write a children's book, I was fortunate to be introduced to Teri Rider early in the planning process. After reviewing Teri's illustrations and talking with her about the project, I knew she was the purr-fect choice for the project. Her animal illustrations are filled with depth and character and she has a magical gift for capturing animals' expressions and feelings on the page.
Teri is a truly gifted illustrator and book designer. She not only went the extra mile to ensure that each and every illustration were exactly the way I wanted, but she was doggone fun to work with as well! Any author or publisher would be lucky to have Teri working on their team.
Karen Lee Stevens
Recommendation
It is a pleasure to recommend Teri Rider, as a book designer
Our publishing company, Writeriffic Inc., contracted with Teri to update an existing book and revise everything inside and out. She met with us and shared some ideas. When we met again, the ideas had blossomed into a glorious bundle of covers, layouts and font choices.
Teri made the next steps very hard. Why? Because everything was brilliantly designed and perfect for our book's application. We had to choose and she worked with us to tweak even perfection. She became a valued part of our team and we will hire her again on the next book.
Furthermore, we found her customer care skills to be outstanding. She even designed a unique, personal icon that we used in the book and will incorporate into future materials. She stayed in our budget and brought the project in on time.
I highly recommend Teri Rider to anyone who needs a book designer with a strong work ethic, incredible artistic talent, and the ability to go 200 percent more than needed to not only make the project fun but better than one could hope to achieve.
If you have questions or would like to discuss Teri's skills or my experience, please contact me.
Sincerely,
Eva Shaw, Ph.D.
Eva Shaw, Ph.D.
Rave Reviews from Clients
Teri exudes creative confidence. She gets rave reviews from clients whether designing logos or book illustrations. Every example of Teri's work that I have seen is polished, effective, and beautiful. In fact, I am so confident in her skills and talents that I have contracted with her to design my new website banner with logo and all the trimmings. Nothing helps a small business woman more than expert support service like Teri's. I can simply tell her what I need and be sure that I will be happy with the results. Thanks Teri. I look forward to all our work together.
Nancy Burnett
Crisis Coach for Career Women, Speaker, Writer
Twelve Mindful Months
Even though I am now a published author I can't find enough words to express my deep gratitude for you and your talents. My book is a dream come true, thanks to you. From front cover to back, page to page, font-style, color choices, paper, photography lay-out and overall design – it was done with such care and thought to exactly the feeling and tone I wished to convey to my readers. My book, Twelve Mindful Months, does not look self-published. It looks like a professional, high caliber work of art. I chose to self-publish because I wanted to be in control of the finished product, to be part of the decision-making, to have a say in the design, to be printed on high quality paper with colored ink and photographs. Working with you, was all that, and more. I had complete faith in your ability, and trust in your integrity. You gave my project 200% and it shows. And thanks to your patience and cheerfulness in coaching me through this delicate time, it wasn't nearly as hard as I thought it would be!
My book has only been out 2 days and the response I have received is astounding. The book is like a magnet. People see the cover and are awestruck. They touch the cover and the pages, appreciating the softness. They comment on the type, the page set-up, they exclaim over the photos, the color. Maybe they'll get to reading it someday… ?
I hope we can work together more in the future!
With deep gratitude,
Carol
Carol
A multi-talented professional and a pleasure to work with!
Working with Teri is a pleasure. Because she is multi-talented as an illustrator/book designer, an editor, a publisher, a marketer and a good listener, she was able to readily understand and manifest our company's vision. Her design of the 25th Anniversary edition of our book Snow Goose Global Thanksgiving is beautiful to behold–and gets the message across. I highly recommend Teri and her publishing expertise.
Barbara Villasenor
Collaborative Approach
My dealings with Teri have always been a pleasure. Teri has a very collaborative approach which invites open communication. She listens to her clients, handles them with patience and professionalism, and works towards their individual goals. It is because of these facts that I look forward to continuing to work with Teri, and highly recommend her.
Kitty Hundley
Owner at Sierra Design Studios
Adorable Illustrations
July 23, 2013 From the moment I saw Teri Rider's adorable illustrations in the book Animals Have Feelings, Too, I knew that I wanted her to design my website for a book I wrote that also has illustrations for young children: That's What Grandparents Are For. And I couldn't be happier that I did. Teri, who founded Teri Rider & Associates, specializes in Graphic Design, Website Design, and Book Design, and her illustrations and drawings, especially of animals, are totally awesome. Be sure to visit her website to see samples of her work.
Equally important, at least to me, is the fact that she is a wonderful, delightful, fun, creative person to work with, and is always willing to listen to the author's ideas. This is one really talented woman. I loved working with Teri and hope to have her design more websites for me in the future.
Sincerely,
Arlene Uslander
Arlene Uslander