Art for All Ages combines quality "how-to" art instruction with self-discovery using fun, user-friendly art skills for individuals or groups.
Eric Hoffer Award winner 2020. Chanticleer Finalist 2020.
More info →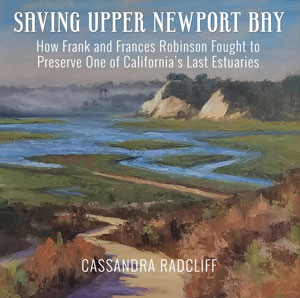 In the early 1960s, when land developers planned to dredge, bulldoze, and build on Upper Newport Bay, two Newport Beach residents objected. Their simple objection grew to become one of the most important ecological battles in California, with friends, neighbors, newspapers, the government, and the courts all taking sides. This is the story of Frank and Frances Robinson's life-changing journey, which ultimately impacted the history and ecology of Southern California.
More info →
Wit, Snark, and Light in the Dark by Deborah Smith Parker is a compelling and convincing account of the humor and seriousness within the human condition.
Coming in 2021
More info →